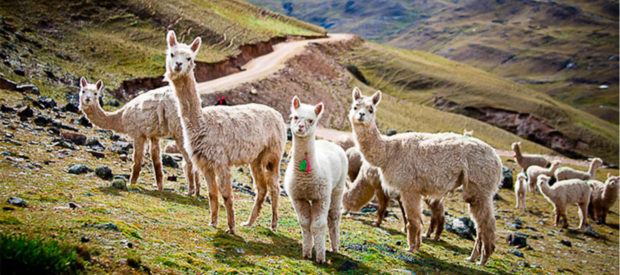 Esta página también está disponible en:
Español
Kawsaypaq, a family-owned company formed by a team of professionals who, from the beginning have been carrying out activities that lead to a respect for cultural, environmental and social responsibility, this 28 November has reached a rewarding merit in sustainable tourism, thanks to the hard work of its owners and, in particular, of all those who are part of the company.
For more than 19 years that began with an idea to carry out a venture that grew out of the ideals, creativity and most of all the wanting to relive that which in some cases was lost, the culture, one of the most diverse sources and of much value for the communities, it was then when this couple of entrepreneurs saw a unique opportunity, not only to have a business, but to fill a gap that tourism was not complying.
There are now several years of much sacrifice and effort of gathering the indicated  staff  to the sensitive work that required a lot of dedication; and this is how much search in conceptualizing their  idea and build it with a solid foundation that now is reflected in each of their services, products, employees and even in the quality of experience of their visitors.
All of this can be seen in the boutique hotel Pisac Inn, with its colorful and traditional decoration that you feel from the access up to the outside, where they do not go unnoticed the nuances that surround this warm town of Pisac, its people, its history, its traditions make this a unique place where the search for a comfortable space and with good attention, that respects the values, job responsibilities, and many more can be found in Pisac Inn. Also as a complement to this, we have Unucha Spa, which applies a strict standard of quality in attention and good practices that make the customer feel comfortable.
We go a little further and we arrive at a place that celebrates the gastronomic flavor of Peruvian food, Cuchara de Palo, it is a restaurant that belongs to this chain of sustainability, since its ingredients, besides being fresh, are obtained from a organic village garden, where there is also participation of the entire community, the exquisite taste and smell that is perceived from a distance prove that the most delicious dishes belong to Peru.
If travel is about, as is tourism, the missing seasoning to this great initiative is completed by Peru Cultural Journeys, a tour operator that  differs from its competition in that it is more than just walking, exploring or seeing, it is to experience and feel how old and current populations are, their ancestors, their ruins, their tradition, is to transport themselves to other times and to have true awareness of the meaning of the word culture, Peru Cultural Journeys is more than just travel, it is value, it is a way of life that stays in the minds of its passengers to be transmitted to other generations.
Every detail is meticulously worked not to damage the light layer that exists between nature and the impact generated by our activities, it is to know how to feed from the soil, to start as a seed in winter and to blossom as a tree that bears fruit in summer, it is our philosophy of life , preserve everything that surrounds us, people, animals, plants, culture.
After having managed our practices in a sustainable manner, we present the opportunity to provide greater support to our motto with an internationally recognized quality certification that gives confidence to our brand, what we are and what we do; that is why Tourcert Latin America deserves us as a socially responsible company and committed to sustainable tourism in the following areas:
Commercial operations.
Quality, environmental and social criteria.
Sustainability project with a commitment to improvement in the short, medium and long term.
Performs its key commercial activities on a permanent basis incorporating criteria of quality, sustainability and social responsibility.
It has two sustainability representatives that guarantee the implementation and monitoring of the TourCert certification criteria.
It is committed to continuously improve its performance in the area of quality, sustainability and corporate social responsibility, through its continuous improvement program.
An independent auditor, formed by TourCert, verified compliance with the regulations of the certification program.
Meets the requirements established by TourCert.
We consider ourselves as a company solidly constituted in values of the care of our employees, the environment, the preservation of culture and of course with our clients so that they can enjoy with confidence a safe destination in the hands of people who are socially committed in provide an experience without equal and with the best practices that contribute to the sustainable development of tourism and the entire population.
This article that an official source for Kawsaypaq